Legal aspects
Hella Gutmann Solutions GmbH constantly updates the contents of this homepage. Despite all due care and attention that has been devoted to this, however, some data may not be up to date any longer. Therefore, we cannot assume liability or warranty for the information that is made accessible being up to date, correct or complete. Moreover, we reserve the right to make amendments or additions to the information supplied at any time.
This exclusion of liability also refers to other web pages to which a hyperlink has been provided. The following applies in this case: Hella Gutmann Solutions GmbH is not responsible for the content of those web pages that can be accessed by the hyperlink. The content and the structure of this website are protected by copyright. The reproduction of information or data, especially the use of texts, parts of texts or pictorial material, requires the prior written consent of Hella Gutmann Solutions GmbH.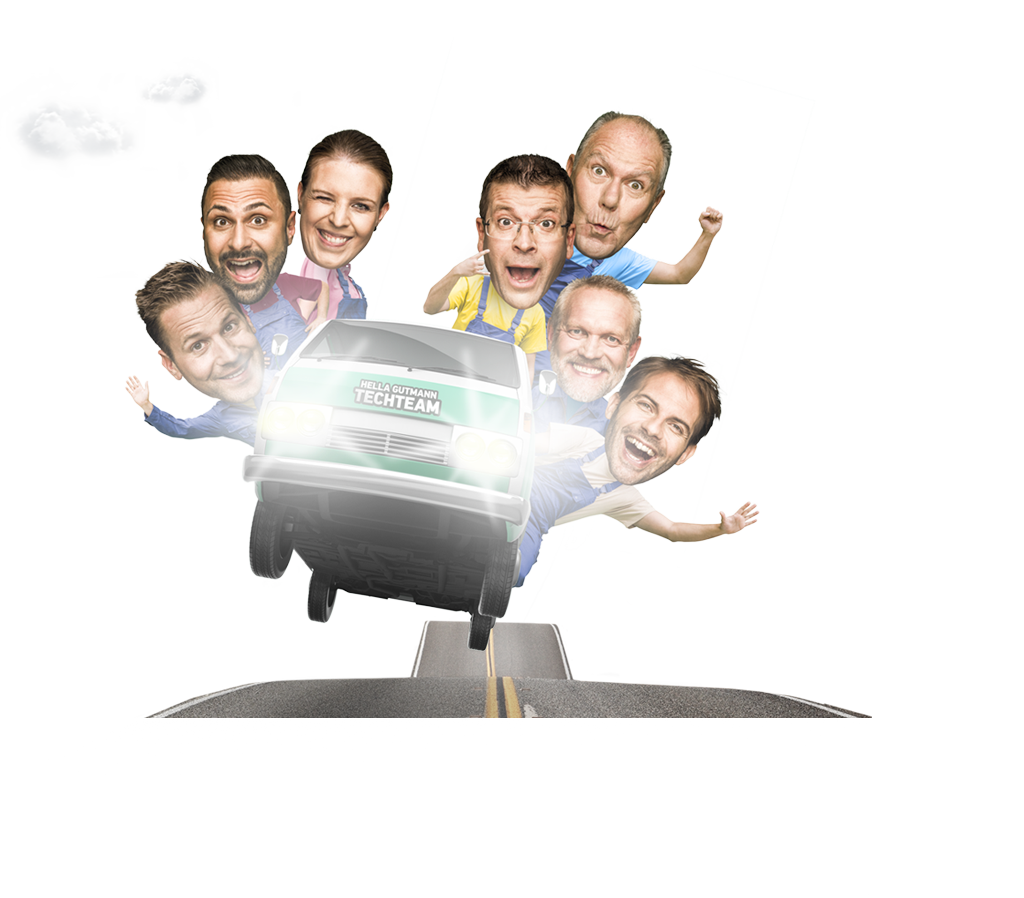 Wiredminds
Products and services from wiredminds (www.wiredminds.de) are used on this website for the purposes of marketing and optimisation. Data is compiled, processed and saved, from which user profiles are then created under a pseudonym. User profiles are completely anonymised where possible and useful. Cookies may be used in this case. Cookies are small text files that are saved in the visitor's Internet browser and help to recognise the Internet browser. The compiled data, which can also contain personal data, is transferred to wiredminds or directly compiled by wiredminds. wiredminds may use information left behind by visits to the websites to create anonymised user profiles. Data compiled in this manner is not used to personally identify the visitor to the website without the specific consent of the party concerned, nor is it combined with personal data via the pseudonym carrier. IP addresses are anonymised as soon as they are compiled by deleting the last block of numbers. It is possible to opt out of the compilation, processing and saving of data with respect to future usage.
Google Analytics
This website uses Google Analytics, a web analytics service provided by Google Inc. ("Google"). Google analytics uses "cookies", which are text files placed on your computer, to help the website analyse how users use the site. The information generated by the cookie about your use of the website is generally transmitted to and stored by Google on servers in the United States. If IP anonymisation is activated on this website, Google will shorten your IP address within EU Member States or in other states party to the Agreement on the European Economic Area. Only in exceptional cases will your full IP address be transmitted to a Google server in the USA and shortened there. On behalf of the operator of this website, Google will use this information for the purposes of evaluating your use of the website, compiling reports on website activity and providing other services for the website operator relating to website activity and Internet usage. The IP address transmitted for Google Analytics purposes will not be associated with any other data held by Google. You may refuse the use of cookies by selecting the appropriate settings on your browser; however, please note that if you do this you may not be able to use all the functions of this website. Furthermore, you can prevent the collection of data generated by the cookie about your use of the website (including your IP address) and the processing of the data by Google by downloading and installing the browser plug-in provided under the following link: