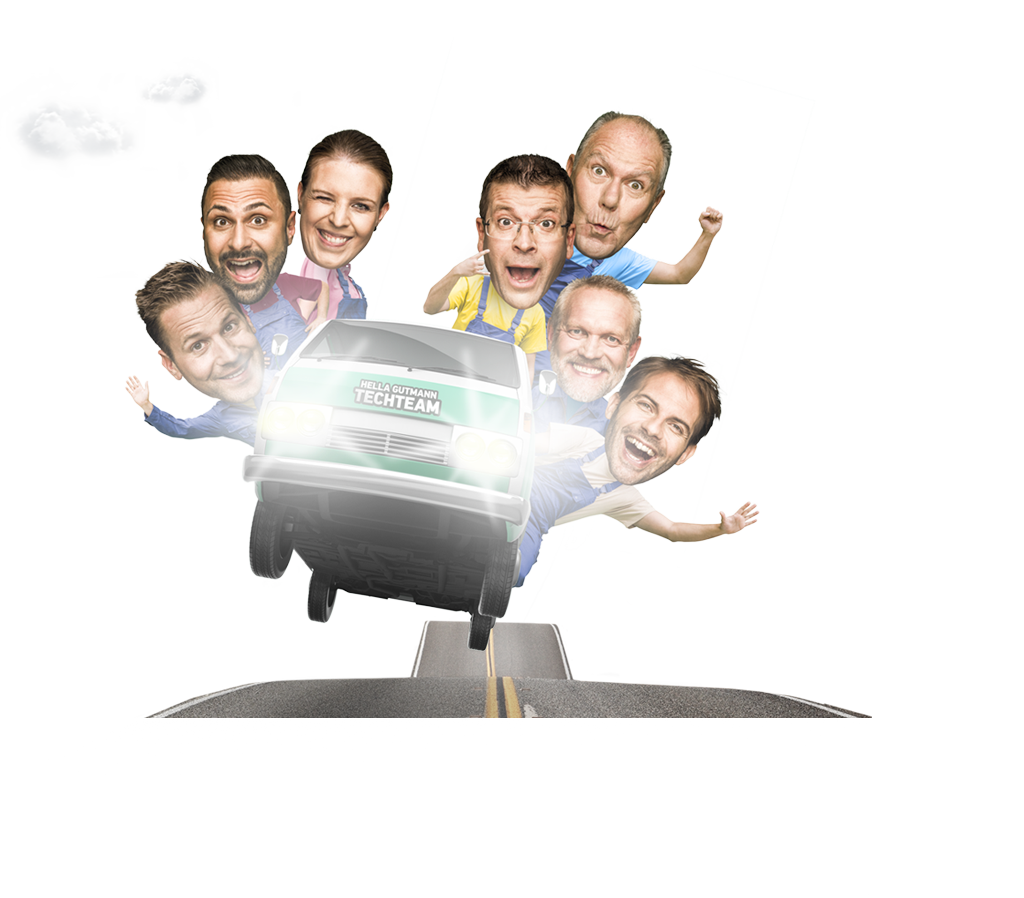 Diagnostics – data – tools
Get your customers back on the road faster
Benefit from the leading experts for practice-oriented workshop equipment
Workshop Solutions from Hella Gutmann has just one goal: to make your life and the lives of your colleagues in the workshop as easy and profitable as possible. To do this, we offer you a perfectly harmonised full portfolio, covering technology, data, training, personal consultation and a multitude of professional tools. Discover the workshop world of Hella Gutmann.
Diagnostics expertise from the market leader
Workshop equipment and data from a single source
Perfectly networked and coordinated
Diagnostics
Troubleshooting in real-time – repaired in next to no time
Reliable communication with all relevant vehicle systems and lightning-fast interpretation of all data and fault codes – that's what counts today. With this in mind, Hella Gutmann Solutions has developed the real-time repair concept, which is just as valuable as having another colleague in the workshop. That's how we support expert professionals across the globe. Benefit from the best that state-of-the-art diagnostics technology can offer your business.
The number one for multi-brand diagnostics
With a huge range of practical expansion options
Over 15,000 satisfied customers
Products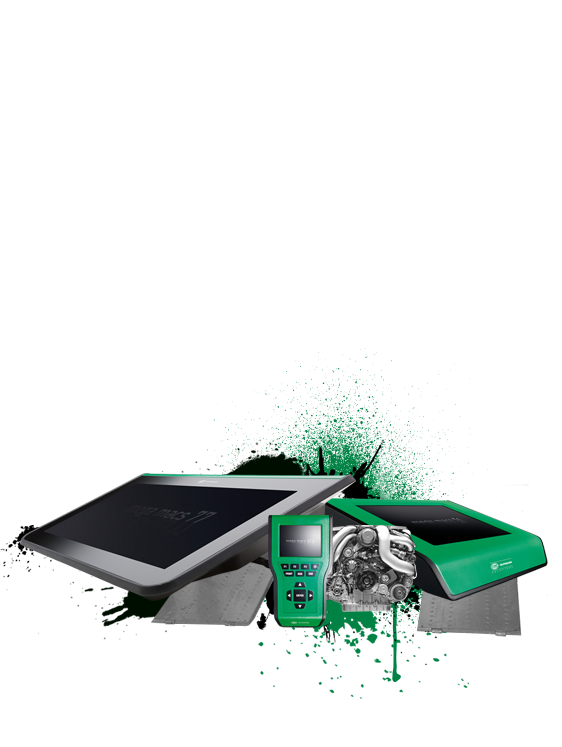 Contact
Always available for you.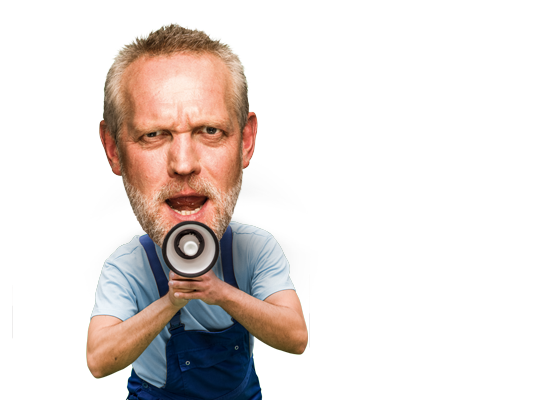 Exhaust-emission testing
Long-term investment in state-of-the-art exhaust-emission analysis
The best way of responding to more stringent exhaust-emission standards and constant updates to measurement requirements is to opt for a flexible exhaust-emission measuring system from Hella Gutmann. Our testers are incredibly simple to operate, are easy to adapt to new requirements and assist you in your daily diagnostics work on diesel and petrol engines. This secures your investment in the future.
Exceptionally simple exhaust-emission measurement
Highly economical thanks to self-maintenance
Robust and extremely functional
Products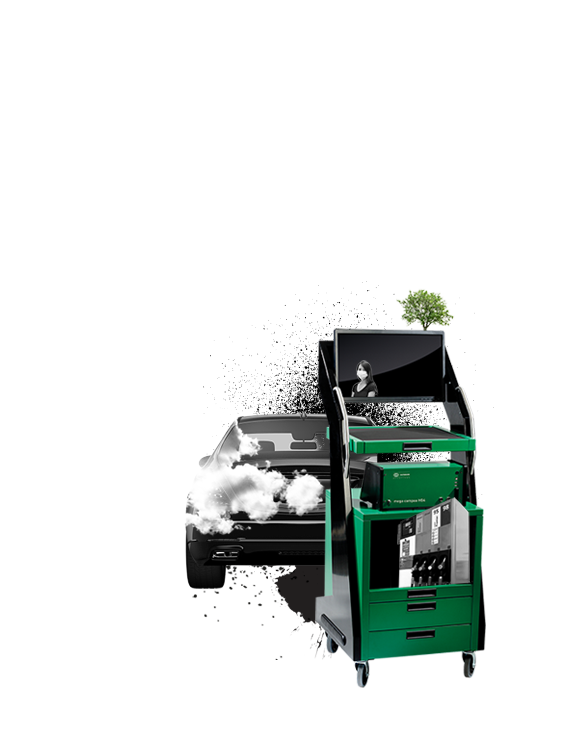 Testing and adjustment tools
Smart thinking made reality by Hella Gutmann
Testing headlights, calibrating cameras, measuring pressure, setting systems – no matter what challenge you are facing with your vehicles, place your trust in intelligent solutions from Hella Gutmann, which have been developed with practice-oriented applications in mind and will save you valuable time. Our family of useful tools for carrying out work on any potential vehicle model is constantly being developed. So you can benefit from fewer sleepless nights and more satisfied customers.
Increase your productivity and revenue
Networked with diagnostics solutions and data from Hella Gutmann
Multi-brand solutions at a low cost
Products
Air conditioning service
Red-hot boxes for ice-cool calculations
Connect, switch on, carry on working. It couldn't be any simpler – or, above all, any more economical – to service a state-of-the-art vehicle air conditioning system. With a Husky from Hella Gutmann Solutions, modern air conditioning systems virtually service themselves. Tap into new revenue opportunities and opt for a Husky plus an extensive range of accessories for all brands and models.
Suitable for all approved coolants
Exceptionally simple operation
Maximum cost-effectiveness
Products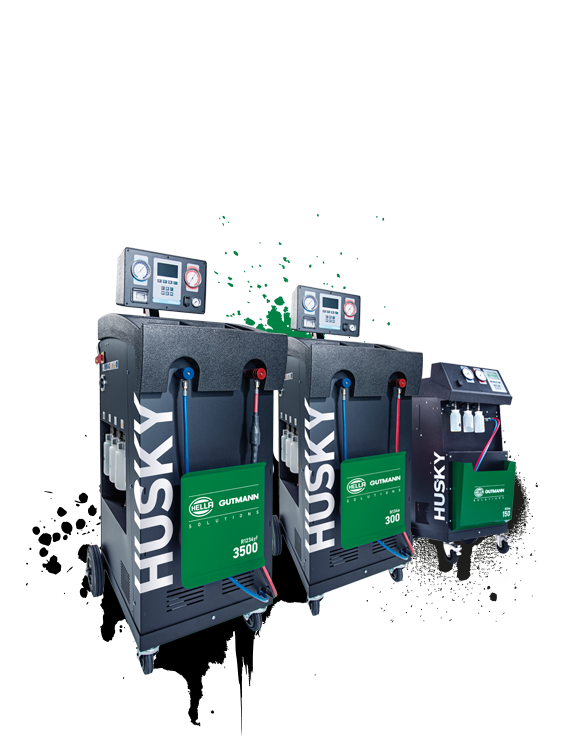 Workshop assistants
Bright lights and smart parts
At Hella Gutmann, we dedicate ourselves on a daily basis to the work that is carried out in workshops. We then incorporate the experience we acquire and suggestions from our customers, whom we speak to every day, into useful tools and practical, smart aids that have proven themselves thousands of times over.
Tips for your daily work
Robust and suitable for daily use
Always one idea ahead
Products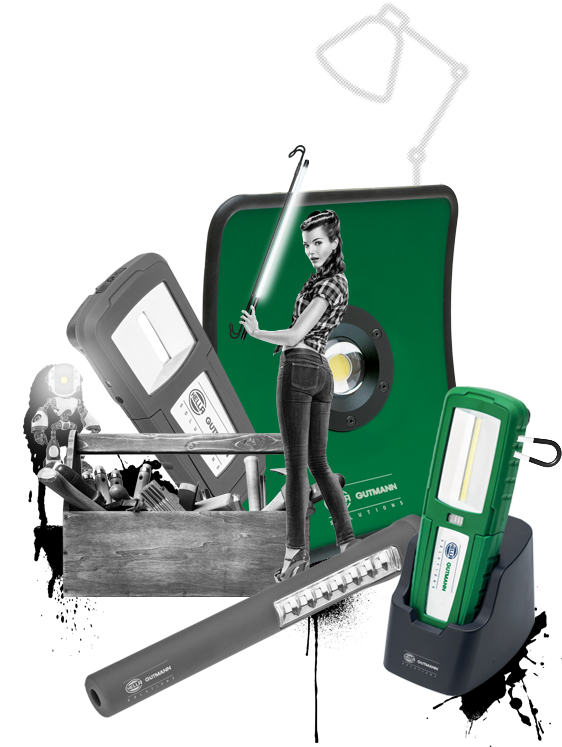 For true friends
The Hella Gutmann fan shop
Those who would like even more from Hella Gutmann, Lucy and our colourful workshop world can quickly log in to our shop and access lots of cool, practical, and in some cases extremely limited items. It's worth taking a look
Mugs and accessories
Shirts and other clothes
Posters and cardboard standups
and much, much more
Products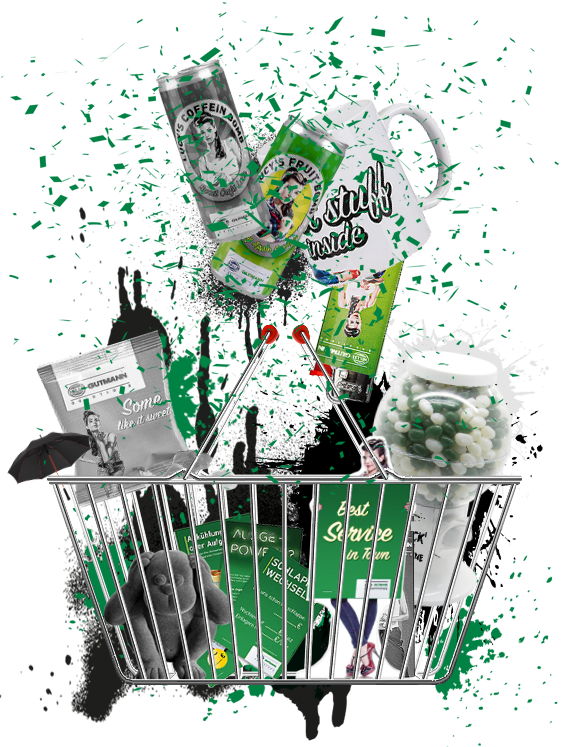 Our trading partners for your success in workshops