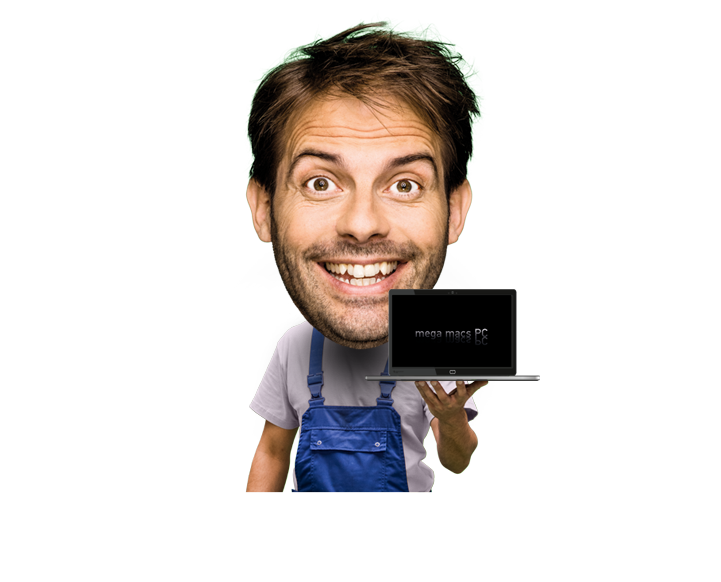 asanetwork
The reliable communication standard for your repair shop network
asanetwork is used to integrate all processes used in the work process. Once an order is entered, it is provided to all "interested" systems with its working positions. A progress monitor can be used to display and track the status of all orders in the repair shop network.
asanetwork
What is asanetwork?
asanetwork is the cross-manufacturer communication standard for networking workplaces in automotive repair shops. asanetwork establishes the connection and, thus, the option to exchange data between the processes and systems used in the repair shop, such as inspection and testing devices (engine diagnostics, German exhaust-emission check, brake test stand, air conditioning service station, headlight aiming device, etc.) and the commercial software in the office (DMS – Dealer Management System). The compatibility of these devices is required.
"netman", the network manager
Software versions 45 and later (compatible devices) no longer require licence fees for using the asanetwork manager "netman" and, therefore, no longer require a dongle. You only need to take these four steps to use this network manager for free:
Gutmann Portal is installed or updated to Version 1.92.0.43 or later
The "netman" network manager is updated to Version 2.10.xx or later
Hella Gutmann devices are connected to Gutmann Portal
"netman" automatically detects the licence provision
Downloads
Suitable for Asanetwork
Requirements
mega macs PC ab Version 45
mega macs 66 ab Version 45

Abgasmessgeräte
mega compaa GM3 AU Benzin ab Version 45
mega compaa GM3 AU Benzin/Diesel ab Version 45
diesel compaa GM3 AU Diesel ab Version 45

Standard
Gutmann Portal ab Version 1.92.0.43
Netzwerkmanager Netman ab 2.10.xx


Achtung:
Hella Gutmann Solutions empfehlt stets die Installation der aktuellsten Softwareversion.
Available services with software Version 45
Diagnosegeräte
mega macs PC & mega macs 66:
Motortest allgemein* (AWNTXMT0000)
Steuergerätediagnose allgmein* (AWNTXOD0000)
Diagnose am Fahrzeug allgemein* (AWNTXDG0000)

Abgasmessgeräte
mega compaa GM3:
AU allgemein (AWNTXEM000)
AU Otto ohne KAT (AWNTXEM010)
AU Otto ungeregelter KAT (AWNTXEM020)
AU Otto geregelter KAT (AWNTXEM030)
AU Otto mit OBD (AWNTXEM040)
AU Diesel (AWNTXEM050)
AU Turbo-Diesel (AWNTXEM060)
AU Diesel mit OBD (AWNTXEM070)
* Fehler lesen - Einzelsysteme und Gesamtabfrage
Operating instruction GM3
Gutmann Portal must be started on the repair shop computer. For the physical connection, either a serial data cable or the wireless connection via air macs base/mobile of HGS is used.
If a job is created in back-office software, the configured job can be called up in the exhaust gas measuring tool under the menu point "German exhaust-emission check test proceeding" via the F9 key. The text "asanetwork jobs are loading! Please wait..." appears.
Jobs for the exhaust gas measuring tool mega compaa GM3 are called up on the tool in the menu point "German exhaust-emission check test proceeding" using the F9 key (see above).
If jobs are already present in asanetwork, they are shown in a table for selection.
After selecting a vehicle by pressing ENTER, the German exhaust-emission check test proceeding begins normally.

Once the German exhaust-emission check is complete, the job also completes automatically and the result is transferred to the asanetwork.
Operating instructions for mega macs 66 and mega macs PC
Hauptmenü / Einstellungen / Verschiedenes:
Bei Registerkarte "Sonstiges" auswählen. Bei "Auftragsverwaltung" den Menüpunkt "Liste" öffnen, damit die Auswahlliste angezeigt wird. Danach "ein" auswählen. Die Auswahl wird automatisch gespeichert. Über "Home" zum Hauptmenü zurückkehren.


Hauptmenü / Fahrzeugauswahl:
Button "asanetwork" bestätigen. Es werden nur diagnoserelevante Aufträge angezeigt, die in der DMS angelegt wurden. Derzeit unterstütze Positionen: Fehler lesen in Einzelsysteme oder Gesamtabfrage.


Auftragsliste:
Den gewünschten Auftrag bestätigen, ggf. muss eine Fahrzeugnachselektion bestätigt werden. In der Auftragsübersicht werden folgende Informationen dargestellt: Fahrzeugkennzeichen, Auftragsnummer (aus DMS), Dienstart z.B. Fehlerspeicher auslesen, Fahrzeughersteller & Modell.


Aufträge:
Sind aktive Aufträge vorhanden, erscheint das Symbol in grün. Sind keine aktiven Aufträge vorhanden, ist das Symbol schwarz.


Funktionsmenü:
Hier erfolgt die Auswahl zum Fehlercode lesen, Gesamtabfrage aller Systeme und einzelner Steuergeräte.


Auftragsende:

Nach Beendigung der Diagnose klicken Sie auf das grüne Symbol und öffnen damit ein Fenster, über das der Auftrag beendet und somit an das Netzwerk zurückgesendet oder abgebrochen werden kann.
Any questions?
In our FAQ, we answer all your questions to help you discover Hella Gutmann's world of solutions.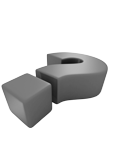 FAQ
Careers
We are always on the lookout for bright minds to join our team. Apply to work with Hella Gutmann Solutions today.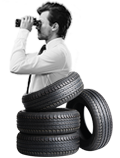 News
In the newsroom, we bring together all the latest topics relating to the world of Hella Gutmann Solutions.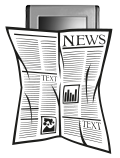 Newsroom
Our trading partners for your success in workshops